WE ARE A TEAM OF PROFESSIONAL MODEL
INITIATE DESIGNS WITH AEA

Estabilished in 2007, LS Mockup., Ltd. specializes in model production of manifold industrial products.
"Accurate, Effectiveness, and Aesthetics" are our company mission. We yearn to provide quality model production services via the three core concepts of AEA: accurate representation, quality effectiveness, and product aesthetics. We believe good design ideas must be soundly expressed and materializes.
LS Mockup possess the professional manufacturing experience and expertise to assist you in achieving your designs.
PRESENTATION OF CREATIVE AESTHETICS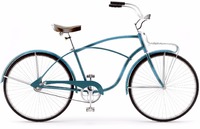 We believe creativity should not be restricted by technology and product aesthetics needs to be authentically presented. We take pride in our various model manufacturing methods and exceptional surface treatment procedures. LS Mockup is composed of members across multiple fields of professions.
We can quickly assess your needs and ideas, lower production risks, break production limitations, and attain the aesthetics of your product creativity.
MODEL PRODUCTION IS A FORM OF INDUSTRIAL ART
We believe product modeling is the combination of industry and art through the manufacturing of prototypes with industrial technology and manual techniques to convey the designer's aesthetics.
BUSINESS CONTACT
If you have any needs for model making, you are welcome to get in touch with us. We will provide you with all the relevant information.
CONFIRMATION OF FILE FORMATS
Prior to the start of a project, we will confirm the file formats and the contents with you.
PROJECT ACTIVATION
You would be notified of the production lead time and cost promptly. Once confirmed, the project will commence.
MODEL PRODUCTION
We will utilize our years of experience technology to draft CADs professionally and create the prototype with precision.
ASSEMBLY TEST A
After the first assembly test on the prototype and the parts, adjustments and discussions on the prototype will be held.
POST-PROCESSING OF APPEARANCE
Once confirmed on the prototype, we will, via our surface treatment technology on which we pride ourselves, display the specialties and quality of a variety of materials.
APPEARANCE ARTS
After the comfirmation of the materials, we will finish the product and its details with various artistic methods.
ASSEMBLY TEST B
The second assembly test on the prototype and the parts will be held.
QUALITY CONTROL AND DELIVERY
After the prototype is completed, it will go through LS Mockup's internal quality control. Once passed our QC, the model would be delivered.
OUR TEAM
LS Mockup, specializing in product development and testing models, has cover a decade of experience in model production. Our manufacturing process that is divided into different departments and our dilivers and cross-field integration of technology will swiftly provide you with high quality models.
Department of Project Management
We have exceptional communication skills. Delegated personnel will contact and discuss with you from the first business contact to the delivery of the product.
R&D Department
The independent R&D department, which speicializes in processing technology, surface materials, and color management, provides designers with innovative materials for new fields of application. We never cease to refine or research to provide you with the best technology services.
Modelmaking Department
Professional CAD drafting and processing technology can swiftly and accurately create every prototype. Under the standards LS Mockup model production procedures, every designer's unique ideas can be fully fabricated.
Department of Surface Treatment
The department of surface treatment is composed of post-processing personnel and artists. First, the products will undergo professional techniques that accurately express the products' texture and color. Then, the artists will finish the models and their details. We view surface treatment as a form of art.